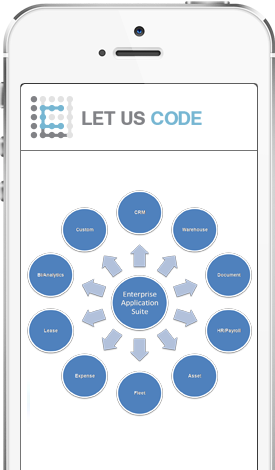 For Enterprises
Specialized, Bespoke Outsourcing Services for Enterprises
Awesome Features of Outsourcing
Operating business in dynamic IT environment becomes paramount for enterprises to stay ahead in competition. With the increasing technical complexities and challenges, most of the business enterprises hire outsourcing companies for software development and management. Outsourcing translates IT costs into variable expenses, and enables to budget your project more effectively.
Partnering with an IT company eliminates the expenses associated with hiring and training of IT staff, and leverage utilization of the human resources. Using their expertise and technical capabilities, outsourcing companies start working on projects quickly and implement new technologies. By managing security and compliance issues, outsourcing providers help to reduce business risk. They make your services better with premium level deliverables and reducing lead time taken to reach the market.
Outsourcing business software development and management to Let Us Code can help to deal with the emerging IT challenges, and concentrate on the strategic business and technology planning to attain the core business objectives. Aiming to improve your productivity and leverage utilization of available resources, we provide custom software development solution. Our enterprise application solutions help by
Strengthening and expanding your business reach
Develop innovative business strategies
Enhancing competitive advantage
Achieving business goals by maximum return on investments and focusing business processes, technology and resources
Improving your interaction and relationships with clients, partners and vendors
Maintaining and expanding your valuable customer base
Increasing business productivity
Providing resources for easy access on information and take better decisions
Integrating back-end and front-end processes
Serving your business specific requirements
Establishing sustainable business growth
What's different with Let Us Code's Outsourcing Services?
Our Outsourcing Services help enterprises streamline processes, improve efficiency, service levels and reduce overhead expenses without investing much for skills and technology. We provide competitive differentiation, thus adding value to your business.