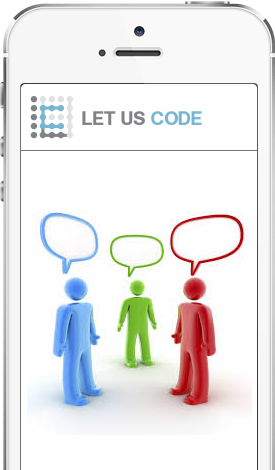 Dedicated Staffing
Hire Dedicated Resources and Achieve New Heights of Success
The Process of Dedicated Hiring
All the business enterprises, today, know the operational and financial advantages of off-shore development services. Hiring dedicated developers or programmers not only reduces their financial compulsions manifolds, but also ensures successful accomplishment of projects with implementation of quality methods and advanced technology.
Dedicated resources work only for you and provide full control over the team and its work, thus ensuring smooth progress of project. It saves your time and money, and let you concentrate on core business objectives. Every business model has its unique demands that need to be fulfilled with flexible customize solutions.
At Let Us Code, we provide a huge pool of certified developers or programmers for dedicated hiring. Our experts have vast experience in IT and business development solutions. With an aim to provide uninterrupted technical support and communication, we work in multiple shifts to serve our clients across the world.
Our dedicated team of business analysts, project managers and programmers constantly interact with clients to ensure progress of the project at every level, and deliver results within given time and budget. We involve you at each phase of the project to monitor, track, analyse and modify its components, while involving your ideas and recommendations.
Why Hire Dedicated Resources from Let Us Code?
We have a large pool of professionally qualified and well-experienced resources, delivering end-to-end dedicated staffing services for projects across different domains to maximize profits with minimum investment.